Drivers Audio Research Sound Cards & Media Devices
But what Audio Research has done makes it just different enough to warrant the new badge. Brand Ambassador, and long-term employee, Dave Gordon reflected that 'the differences from the CD9 to the CD9 SE are fairly simple. We updated the front panel to the new cosmetics. We updated the USB card'. Audio Research: What Makes Perfection, Perfection. For any high-end audio company, the lofty goal of trying to attain sonic perfection is a problematic one. First off, what exactly constitutes perfect sound? Second, how can sonic perfection be measured as it relates to recorded music? To audiophiles, the idea of an absolute sound. JGH opens After having proven that vacuum tubes could do some sonic things better than transistors, Audio Research is now endeavoring to show that transistors can do most things better than tubes—at least in the front end of a power amplifier. The M300 monoblock power amp uses FETS from the inputs through the driver stages; only the output devices are tubes. Audio Research describes it as a.
-->
This article helps to fix an issue in which Windows 10 doesn't install specific drivers for USB audio devices on the first connection.
Original product version: Windows 10, version 1703
Original KB number: 4021854
Symptom
When you connect a USB audio device to a Windows 10 Version 1703-based computer the first time, the operating system detects the device but loads the standard USB audio 2.0 driver (usbaudio2.sys) instead of the specific device driver.
Cause
This issue occurs because the USB audio 2.0 driver (usbaudio2.sys) isn't classified as a generic driver in Windows 10 Version 1703. Therefore, the system assumes that a compatible, nongeneric driver is installed for the device even though the driver is generic.
This issue also causes Windows 10 Version 1703 to postpone the search for other compatible drivers through Windows Update that typically occurs immediately after you install a new device.
Resolution
To fix this issue, use one of the following methods.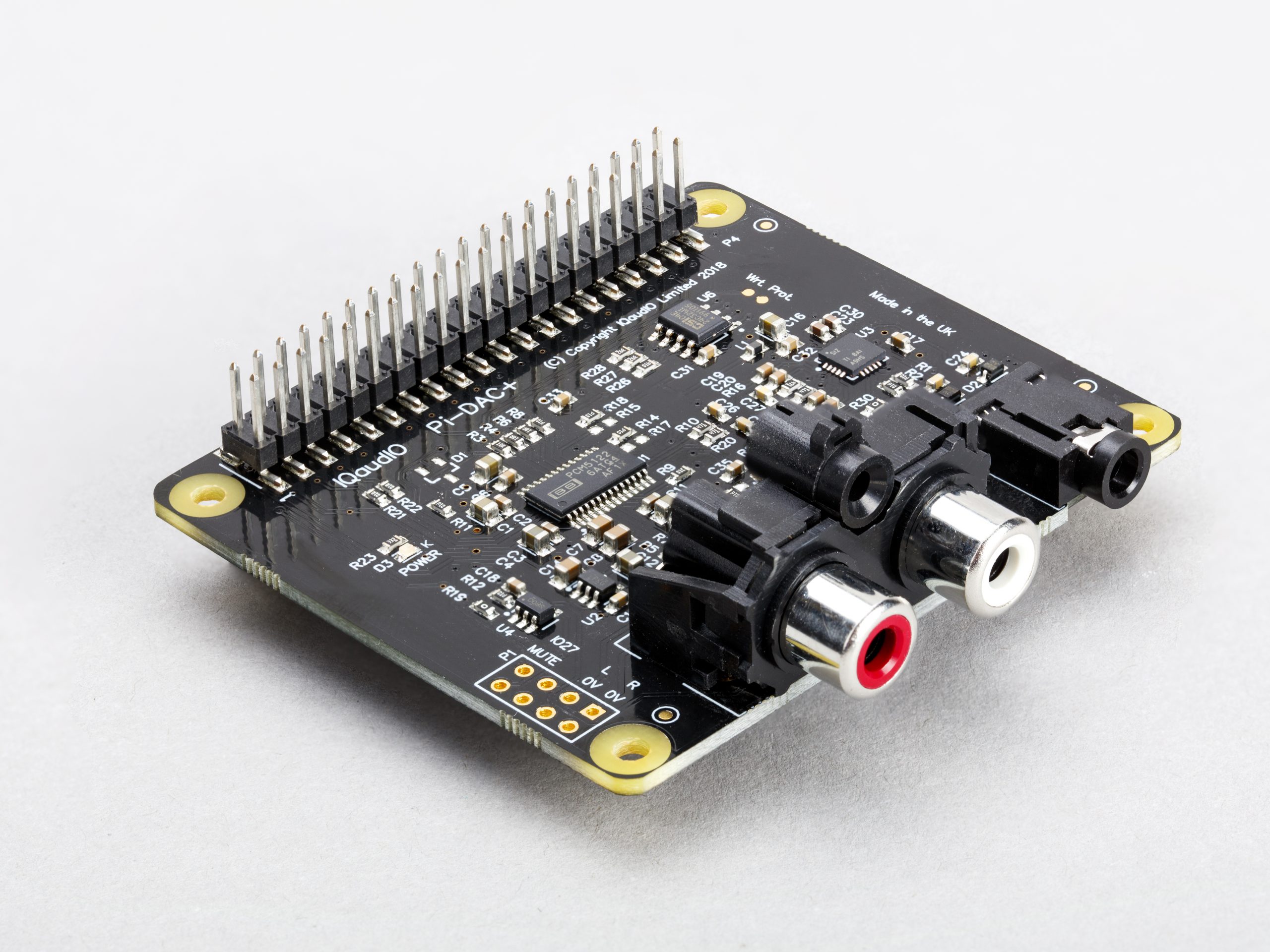 Method 1
To resolve this issue, install update 4022716.
Method 2
If the device-specific driver is distributed through Windows Update, you can manually update the driver by using Device Manager. For more information about how to do this, see update drivers in Windows 10.
Method 3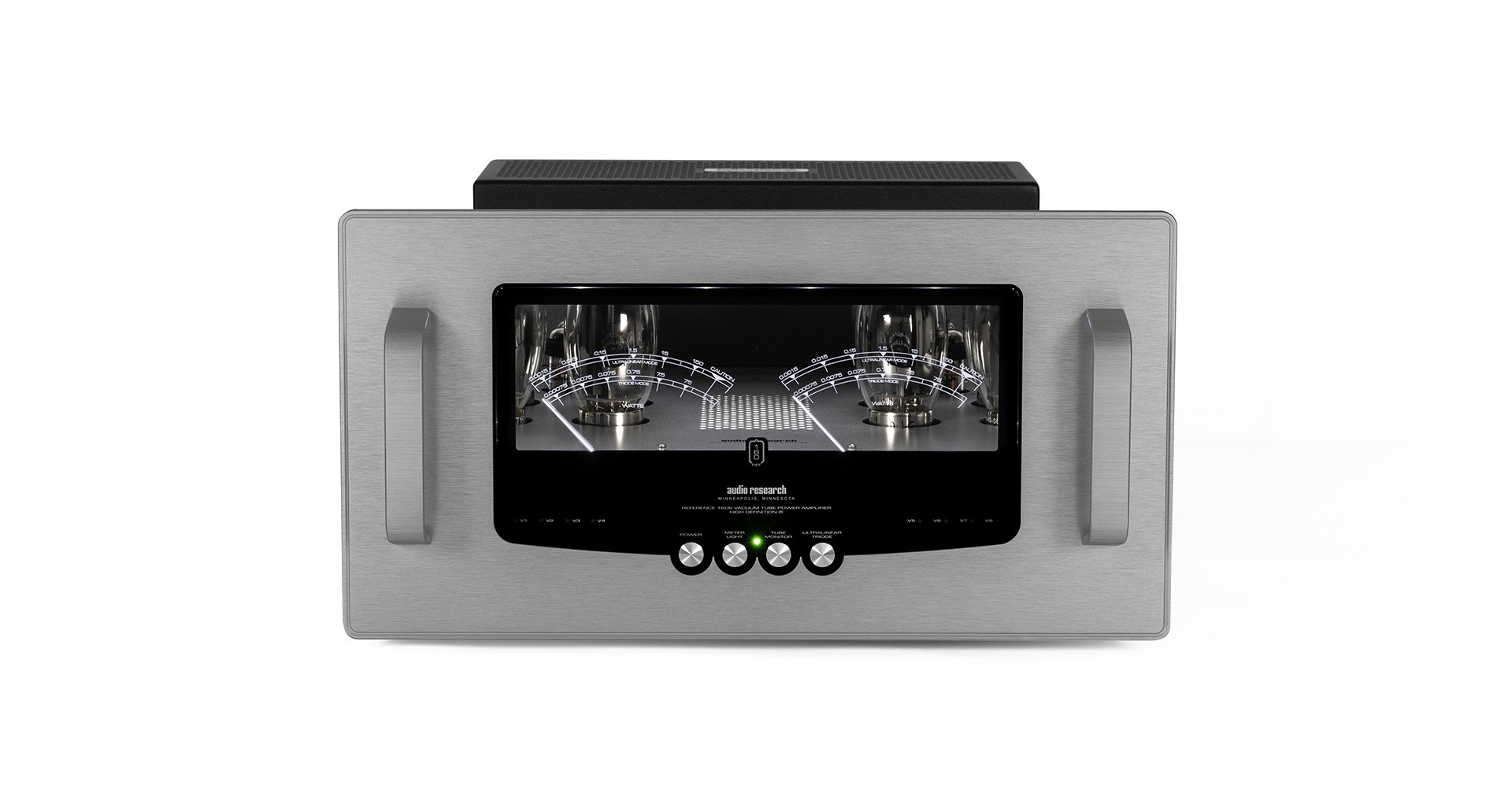 If the device is not yet connected, first install the device-specific driver, such as by using the appropriate installer. After the device-specific driver is installed, Windows 10 will select that driver instead of the standard USB audio 2.0 driver when you first connect the device.
Note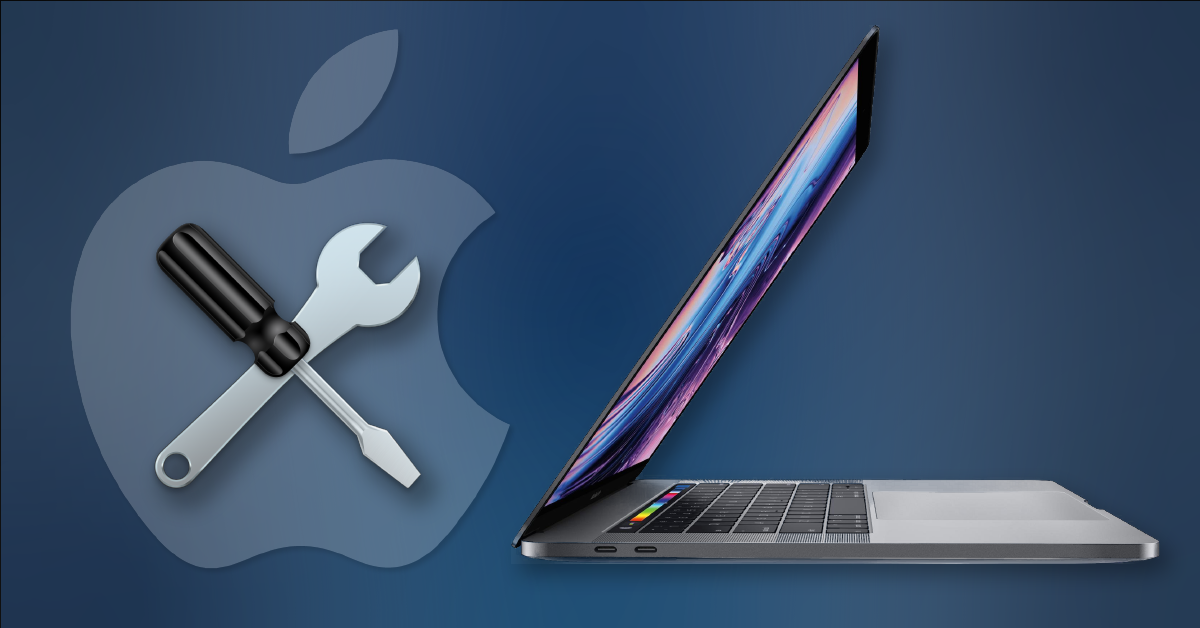 See the device manufacturer's user guide for specific instructions about how to install the driver.
Method 4
If the driver isn't distributed through Windows Update, you can manually reinstall the driver. To do this, follow these steps:
Install the device-specific driver (see Method 2).
Open Device Manager.
Right-click (or tap and hold) the name of the device, and then select Uninstall.
Restart the computer.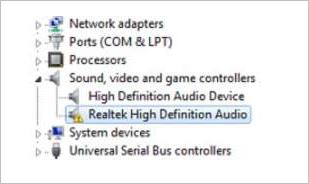 Drivers Audio Research Sound Cards & Media Devices Using
When it restarts, Windows will try to reinstall the device by using the device-specific driver.
August 2002
Drivers Audio Research Sound Cards & Media Devices Download
Audio Research VS55 Stereo Amplifier
by John Potis
Drivers Audio Research Sound Cards & Media Devices Online
Review Summary
| | |
| --- | --- |
| Sound | 'Bass was stunning in terms of both quality and quantity,' treble 'seemed to go on out forever and with absolutely no editorializing whatsoever,' and 'soundstaging was always spectacular'; 'polite upper midrange' reduced texture a bit, but the overall presentation is still 'clean, fast and authentic.' |
| | |
| --- | --- |
| Features | Uses four 6550EH output tubes to produce 50Wpc; compact size and good looks make for a uniquely non-ARC appearance. |
| | |
| --- | --- |
| Use | 'The VS55 was able to power [Magnepan MG1.6/QR and MG3.6/R speakers] to reasonable levels in my room, an accomplishment for a tube amplifier with the VS55's output rating.' |
| | |
| --- | --- |
| Value | 'The VS55 offers a lot, and at a price that is reasonable and affordable to most audiophiles.' |
These days there are more manufacturers of high-end electronics than any reviewer can shake a stick at. But none is more time-honored than Audio Research Corporation. Somewhat surprisingly and certainly unhappily, I had no personal experience with ARC's wares until recently, when the $2495 USD VS55 stereo power amplifier was offered for review. I finally got my chance to hear an Audio Research product in my system -- and I took it.
I have to say that unpacking the VS55 left me a little under-whelmed, yet it reminded me that 'good things come in small packages.' At only 32 pounds, this 50Wpc stereo power amplifier was the first amp in memory that I could literally tuck under one arm and carry to my music room, which I did. At only 14'W x 14'D x 7'H, the VS55 is a pretty compact unit, but it does have a certain utilitarian charm about it. No flashy half-inch-thick faceplates here. The chassis is folded like a Chinese take-out carton from a single thick sheet of black powder-coated sheet metal, resulting in a surprisingly solid yet frugal enclosure.
Livening up the cosmetics just a touch is a top-plate of brushed aluminum from which the tubes project. Providing a backdrop for the four 6550EH output tubes and three 6N1P driver/input tubes are the three transformers (one power, two output). Those familiar with ARC products of the past will note that the VS55's open architecture is a new aesthetic, as the company's products have historically been packed into enclosed cases. However, for those who don't enjoy the alfresco look, a tube cage is a $200 option. If you're looking to avoid the garish cosmetics of some of today's components, you will appreciate the VS55's tasteful silk-screened lettering, small on/off rocker switch, and single green LED indicating power to the amplifier.
The amp's rear apron sports such niceties as an IEC power receptacle supporting the VS55's included 14-gauge power cord and two 12V (in/out) triggers for remote installations -- pretty cool and a first for a tubed product in my experience. Signal input is via two high-quality single-ended RCA inputs, and speaker outputs are provided for both 8- and 4-ohm loads through nice-quality five-way gold-plated binding posts. Access points for a voltmeter (for setting bias) round out the rear panel.
ARC specifies the power bandwidth for the VS55 as 12Hz to 50kHz, which is impressive for a tube amplifier. Power output is from 20Hz to 20kHz with total harmonic distortion typically at 1% at 50 watts and below, .05% at 1 watt -- equally excellent claimed stats.
Review system
I mated the VS55 with a diverse cast of loudspeakers : Silverline Sonata II, Zu Cable's Druid, and both the Magnepan MG1.6/QR and MG3.6/R. The Magnepan speakers are not known for their sensitivity, but the VS55 was able to power them to reasonable levels in my room, an accomplishment for a tube amplifier with the VS55's output rating. Preamplification duties were performed by either the Herron VTSP-1A or Opera Reference 1.1. Digital signal was by way of a Pioneer DV- 525 DVD player used as a transport to feed a Bel Canto DAC1.1. Interconnects and speaker cables were JPS Labs Ultraconductor, and the digital cable was a DH Labs D-75. All analog components were plugged into an Audio Magic Stealth purifier, and Vibrapods were placed under everything but the VS55 -- not enough to go around!
No messing around
Right out of the box, connected to the Silverline Sonata IIs, and with a few minutes of warm up, the VS55 produced a most distinctive sound. Remarkably, in most respects it didn't sound like a tube amplifier but more like a high-quality solid-state amp. For starters, bass was stunning in terms of both quality and quantity. I haven't heard the Sonata IIs produce such bass since the 225-watt solid-state Blue Circle BC-8 monoblocks left here -- no kidding. The almost-three-times-as-expensive Blue Circle amps did provide a better grip on that bass, producing it with a bit more tautness and control, but in terms of sheer power and slam, the VS55 was, amazingly, right there with the more expensive monoblocks. The Sonata's bass was so abundant that had there been any more of it, I would have had to consider repositioning the speakers in order to restore the previous tonal balance.
James Taylor's Hourglass CD [Columbia CK67912] is a staple in my collection for its midrange clarity and musicality. The VS55 transformed it into a demonstration of bass prowess too. 'Line 'Em Up' proved particularly engaging in this regard. While not quite as fast, tight or clean as that of my own 150-watt solid-state Herron M150 monoblocks, the VS55's bass lines were nevertheless stunningly reproduced in terms of their power and weight. And when I say these attributes took second place to those of my Herrons, I need to stress that it was by a surprisingly small margin. It was so close that I needed to see just how low the VS55 could go so I reached for the soundtrack from Tom Clancy's Patriot Games [RCA 07863 66051-2], 'Assault On Ryan's House,' to be exact. Once again, had I not already heard what the VS55 could do, I would have been thrown into a state of disbelief. The big bass drums sounded spectacular by any measure. Deep, powerful and tuneful, they didn't leave me feeling that there was anything more to be had from them. Further, those deep and billowing bass drums and the way they reverberated throughout the hall threw the depth and breadth of the soundstage into sharp relief. Percussion instruments were lined up on the stage, wider than my speakers, and highly defined -- though not in an exaggerated manner.
The VS55's treble grabbed my attention next. It was as honest and extended as any I've heard. It seemed to go on out forever and with absolutely no editorializing whatsoever, which could be a mixed bag. Good recordings sounded spectacular, offering a great measure of air and space and giving instruments occupying the highest octaves real presence. Mediocre recordings took on a character that, while not obnoxious, wasn't exactly liquid -- more like colorless and flavorless. Thus poor recordings were rendered with ruthless treble honesty.
I put on the Corrs' Forgiven, Not Forgotten [Lava Records 7567-92612-2] and played the title cut. The song's vocal refrain, 'sadness fills my life,' revealed the moderately forward treble quality of the recording as it combined with the VS55 for a remarkably open sound with the occasional hard sibilant, and I heard no veiling or smearing of detail at all. As much as any recording, this disc demonstrated the spot-on honesty of the VS55's treble. Vivid, extended and seemingly ruler-flat, it seems to extend perpetually. It also reveals the unbridled truth about the recording. 'Runaway' is a song that features multiple keyboards, a solo violin and gentle deep bass lines contrasted by forward and open female vocals. The song never sounded better balanced than through the VS55. Like the rest of the disc, it sounded open and clear, and I felt the VS55 was giving me all there was to get from this fairly complex song. Ditto for the opening harmonies on 'The Right Time.' This time the vocals are accompanied by a disco-like electronically produced bass, lots of heavy-duty percussion, more electronic violins and some synthesizer lines. The VS55 countered with a presentation that was bold and exciting. I couldn't help but crank this one more than a little just for the fun if it. The VS55 never ran short of power, even as it bullied through the rugged and demanding bass lines. This is the most powerful sounding 50Wpc amp I've ever used and one that when matched with sensitive speakers, like the Zu Cable Druid, can really rock.
As you would expect from a well-designed amplifier with such treble extension, soundstaging was always spectacular. More often than not, the VS55 found what it needed in the recording to construct and furnish a large and well-laid-out soundstage. Image focus was very good and not artificially etched. Depth was almost always very good, and the front of the stage varied from recording to recording, just as I would expect.
The midrange, was noteworthy too, but very different from that of other amps I've been listening to lately. With more power and presence at both ends of the spectrum, the VS55 didn't produce a midrange that was as subjectively prominent or as detailed as recently auditioned amplifiers. I use the word subjectively because I was never really able to nail down whether or not the midrange was truly lacking as compared to that of other amplifiers or if it was just in higher competition with the other ends of the spectrum for attention.
If this sounds silly, just bump up the midbass response on your system to hear what I mean. The midrange signal isn't changed at all, yet the added midbass information seems to cloud and smear some of the midrange detail. I can't count how many times I've read where owners of MartinLogan CLS loudspeakers complain that any subwoofer, no matter how well integrated, will deteriorate the midrange of their beloved speakers. It's not a case of being too slow or anything like that; it's just a matter of the ear now having to sift through bass information that was previously unaccounted for to get to that midrange detail, which is still there but not as prominent as it once was.
Such was the case with the VS55. 'Electronic Battlefield,' also from Patriot Games, features more strings than percussion. Basses were wonderfully musical and very tight with a great woody resonance. The violins were smooth and musically expressive. They were however, somewhat lacking in texture, and this was not the first time I'd noticed this. Switching over to Rostropovich: Return to Russia [Sony SK 45836] and cueing up Paganini's 'Moto Perpetuo,' which features massed strings bowed at a feverish pace, proved equally illuminating. Again, I did notice the same lack of texture, though the strings were as smooth as silk and appropriately lush. What I was hearing wasn't what I would term veiled or opaque; instead, at the volumes I normally listen at, I was not hearing quite the upper-midrange resolution that I was used to. The only thing that seems to have been affected here was the strings; otherwise, the recording remained nicely open and transparent. On 'Tybalt's Death,' which is again alive with strings but this time accentuated with pulses from the brass section, I was somewhat at a loss for some of the discordant blat from the brass section. Over the VS55, the horns sounded a touch restrained and polite. Turning up the volume some did help, as the whole sonic picture became more vivid and alive.
For a complete change of pace, I finished my listening with some big band and DMP's The Glenn Miller Project [DMP CD-519]. I was greeted immediately by a greatly recessed soundstage as compared to what I observed on the Corrs disc. As usual, the most arresting feature was the almost unbelievable bass. But looking past the bass lines, I again noticed the polite upper midrange as evidenced by the subdued blat of the brass -- trumpets in particular. However, high-hat strikes on 'In the Mood' also demonstrated, once again, the linearity and openness of the VS55. The sound was clean, fast and authentic with no hard edge or any softening. The crash and ride cymbals evidenced a lot of air and shimmer too. Soundstaging on 'String of Pearls' was truly excellent, with solo horns well in front of the stage while the rest of the orchestra was well behind, all showcased within the confines of a large and lively hall.
If a recording can be infused with too much space, this is how 'Chattanooga Choo Choo' sounded. Vocals were just saturated with reverb. Certainly the VS55 was just giving me what was on the disc with no embellishment of its own, but it was giving it to me in full measure, that's for sure.
ARC meets C-J
The Audio Research VS55 followed the Conrad-Johnson MV60 into my listening room. The two amplifiers sell at roughly the same price and offer roughly the same level of power, but they couldn't sound much more different as they seemingly represent completely different philosophies on sound reproduction. Both amplifiers can make magic, but which one is for you will depend on your priorities and your system.
In terms of bass, while the MV60 was very good, it couldn't match the power and authority of the VS55. This also had the effect of making the ARC amp sound subjectively more powerful than the C-J. As long as I watched ultimate SPLs, the VS55 did a surprising job pushing the Magnepan MG3.6/Rs, something that the MV60 couldn't match.
Drivers Audio Research Sound Cards & Media Devices Free
Midrange also proved very different between the two amplifiers, as the EL34-based MV60 seemed to slightly emphasize midrange presence and detail in a way that made the VS55 sound somewhat staid by comparison. The VS55 should appeal to those who value accuracy over everything else, while the MV60 will appeal to those who value musicality while avoiding undue euphony. The two amplifiers seem to meet at the crossroads of technology and art.
While I wasn't cognizant of anything missing in the treble of the MV60, when I inserted the VS55 into my system, I was instantly aware that I was now hearing some treble extension and prominence that were missing before. As I've already hinted, this was a mixed blessing. The VS55 presents what's on a recording, warts and all, while the MV60 was more consistently sweet and forgiving while never sounding truncated or dull.
Summing up
On one side of the Audio Research VS55's ledger is its pounding bass, clear and extended treble, and overall high-fidelity character. Its powerful performance made it well suited to the power and majesty of the large-scale music. On the other side is a slight lessening of texture in the upper midrange, especially noticeable on strings and brass. Taking all of this into consideration, if your chosen speakers happen to be slightly lean and forward in the upper midrange (and a lot of speakers are), they and the VS55 could be a marriage made in heaven.
Just the same, the VS55 offers a lot, and at a price that is reasonable and affordable to most audiophiles. If you want to add to the accomplishments of the VS55, I suppose you can do so, but be prepared to pay more (maybe a lot more) whether you stay within the ARC line or go elsewhere. The VS55 does some things, such as bass and dynamics, like much more expensive amps, and better than most amplifiers I've heard. And it wraps it all up with such a remarkably clean and transparent treble that it's no wonder Audio Research has maintained such an enviable reputation for all these years.
...John Potis
[email protected]
Audio Research VS55 Stereo Amplifier
Price: $2495 USD.
Warranty: Three years parts and labor.

Audio Research Corporation
3900 Annapolis Lane North
Plymouth, Minnesota 55447
Phone: (763) 577-9700
Fax: (763) 577-0323

Website: www.audioresearch.com